People's Choice Quality Citation
OUTSTANDING CATERING SERVICES PROVIDER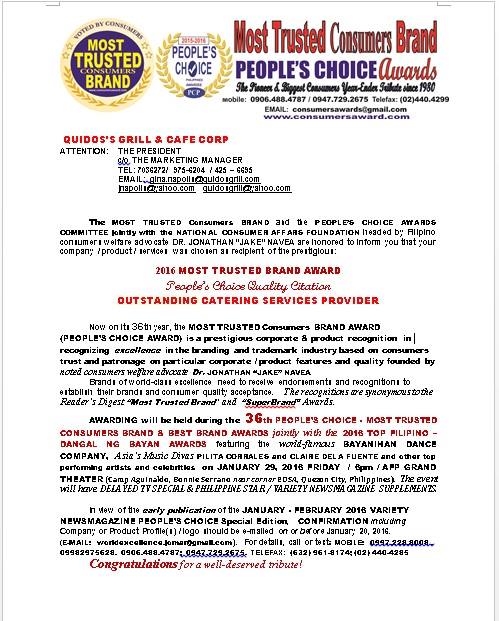 2016 MOST TRUSTED BRAND AWARD
People's Choice Quality Citation
OUTSTANDING CATERING SERVICES PROVIDER
Congratulation to Quido's Team for a job well done. We are very pleased and honored to win it this year. We are very happy to be starting off 2016 with such a great award, Thanks to all our clients who have been trusting us to manage their events.